Paccheri di Gragnano ai Tesori del Mare
The Treasure of the Sea. Featuring a full lobster tail, scallops, prawns, clams, cherry tomatoes, and extra virgin olive oil.
Sea Salt crusted Red Snapper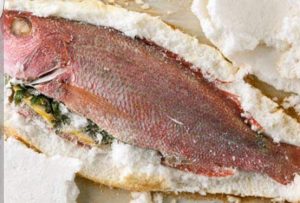 Red Snapper encrusted in a Sea Salt baked in the wood oven encapsulating the beautiful flavor of the Mediterranean Sea
La Pizza dedicata al Antonio Benedetto "The Good Life"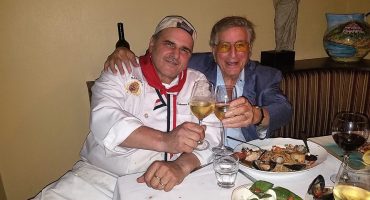 The favorite of Tony Bennet. Pizza Marinara made with San Marzano Tomato, Garlic, Oregano,Olive oil
O"spaghettone Gerardo Di Nola alle Vongole fujute
The Escaped Clams pasta! Spaghetti Sautéed with Pomodori tomatoes, olive oil, featuring a linguini from Gerardo Di Nola.
Coquilles san Jacques w/ Caviar and Black Truffle
Scallops sautéed in olive oil, an aromatic herb blend, garlic, lemon juice, and malvasia. Topped with D'Artagnan Beluga Fish Caviar and Black Truffle served with a delicate Papardelle pasta.
Paccheri all Caprese
Paccheri Gerardo Di Nola with a creamy buffalo ricotta, buffalo mozzarella, basil and Mount Vesuvius cherry tomatoes topped with a delicate extra virgin olive oil.
Sfogliatella
Flaky pastry stuffed with orange ricotta that tastes like home. Dinner is not complete without this Italian delicacy.
Aragosta alla Ischitana
Enjoy a fresh succulent lobster at Naples 15! All of our Lobsters are Cold Water lobster, cooked the way you like with you choice of Gerardo Di Nola pasta!
Seppie alla Malvasia con Pomodorini del Vesuvio
Cuddlefish wood fire baked with EVO and Parmigianno Reggiano, then stewed in a masterful Pomodorini tomato based stew, served with parpadelle pasta.
Paccheri al re di Napoli al Ragu Napoletano
Paccheri served with a slow cooked, two meat ragu sauce. Nicknamed ragu guardaporta after the doorman who would supposedly have nothing better to do than watch the slow cooking sauce, this Neapolitan recipe from the 1800's is made with pork, beef, San Marzano tomato, mozzarella, ricotta, fresh basil, Parmigiano Reggiano, and extra virgin olive oil and Gerardo Di Nola Paccheri pasta.
La Tarte Bordaloue
In 1890 tarte bourdaloue (French pear tart) was created.
The celebrated patissier Coquelin bought La Patisserie Bourdaloue (which is still up and baking on the rue Bourdaloue, Paris 9 th arrondissement) in 1909, and created, among other things, this famous pear tart.
O'Cazone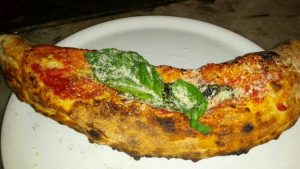 'O Cazone…The Neapolitan stuff pizza with Ricotta e mozzarella, San Mazano tomato , Parmigiano-Reggiano,basil ,extra virgin of olive — at Naples 15.
Bistec di Chianina Florentina
The most signature steak in Italy, this Bistec A La Florentina is herb crusted, baked to savory perfection alongside our wood oven. Try it for yourself, this steak is cooked exactly the way you like it!